MOSCOW (Sputnik) — The news desk includes two web portals in Russian and Ossetian languages, as well as a high-tech multimedia press center and a radio station.
"Firstly, I want to congratulate the staff with today's opening. The Agency has been working on South Ossetian territory for one year, but the official opening takes place today. I think that Sputnik has a bright future. We are already familiar with the agency's work, with its format and style of work…We are not against criticism, we perceive it normally and implement corresponding changes to our work," South Ossetian President Leonid Tibilov.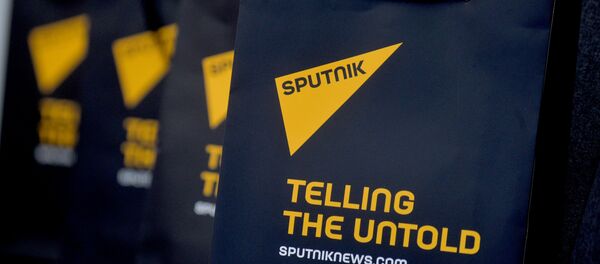 The president added that he expects the agency to produce objective and constructive criticism as well as useful material. The new Sputnik center can show the Caucasian republic's way of life to the world, he noted.
Sputnik South Ossetia began work in June, 2015 and covers a wide range of international news topics. The agency's press center is capable of hosting events of various formats, including televised conferences and videolinks. Radio Sputnik South Ossetia broadcasts across the entire country, producing social, political and cultural programs, as well as news bulletins.
Sputnik is a news agency and radio network with multimedia news hubs in dozens of countries. Sputnik broadcasts through its websites in over 30 languages, as well as analog and digital radio, mobile apps and social media. Sputnik newswires, available by subscription, run around the clock in English, Arabic, Spanish and Chinese.