"I hope we will find a solution here. But it does not mean we are going to get offended band say that we would not fight doping. Vice versa, we will boost our fight with doping."
The Russian president expressed his hope that a compromise could be found.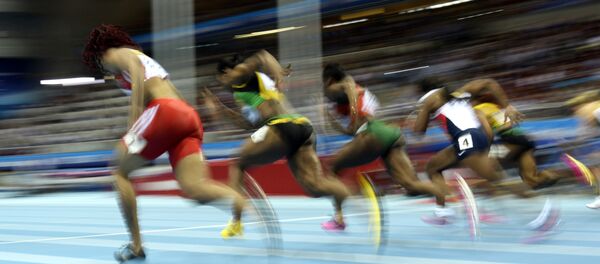 Putin stressed that the IAAF should penalize individual athletes found to be doping, rather than apply a broad ban on entire teams.
"Responsibility must be always personified. If somebody from your family violates the law, is it fair to prosecute all members of the family, including you personally?" he said. "Why should people who nothing to do with violations suffer because of others?"
The IAAF announced on Friday a decision to uphold a ban on the Russian Athletics Federation (RUSAF), based on allegations that a number of Russian coaches and athletes do not follow anti-doping rules.
In December 2014, German ARD channel released a film titled "The Doping Secret: How Russia Creates Champions" on alleged doping abuse and corruption in Russian sports. The film was followed up by documentaries with further allegations. The Kremlin has fiercely denied these claims.
Following the release of the film, WADA launched an investigation into the allegations of doping abuse in Russian sports. In November 2015, WADA's Independent Commission issued a report accusing Russia of numerous breaches of global anti-doping regulations. The IAAF temporarily suspended the Russian Athletic Federation's membership as a result.