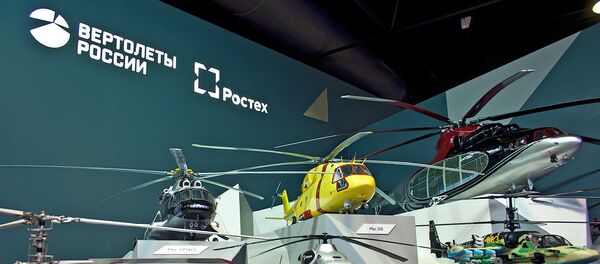 MOSCOW (Sputnik) — Earlier in the day Rosneft, Leonardo-Finmeccanica and Russian Helicopters signed a tripartite agreement at the St. Petersburg International Economic Forum (SPIEF).
The agreement envisages that Leonardo-Finmeccanica will deliver 30 helicopters to Rosneft, with 17 out of 30 aircraft to be built on the facilities of HeliVert, a joint enterprise between Russian Helicopters and AgustaWestland, a Leonardo-Finmeccanica's subsidiary.
According to Rosneft, the helicopters will be delivered to Rosneft in 2018.
In 2014, Russia's State Corporation Rostec, the oil company Rosneft and Leonardo-Finmeccanica signed a trilateral agreement on strategic partnership, envisaging the production of 150 helicopters at the HeliVert plant outside Moscow.