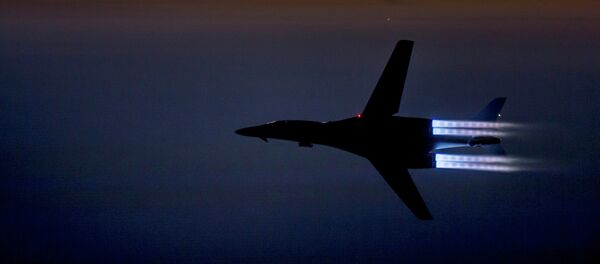 MOSCOW (Sputnik) — US Secretary of State John Kerry called a letter signed by dozens of US diplomats, urging Washington to carry out military action against the government of Syrian President Bashar Assad "an important statement," media reported on Friday.
On Thursday, The New York Times reported receiving a draft of an internal diplomatic memo, which was signed by over 50 mid-level US diplomats involved in Washington's Syria policy to some degree within the last several years, urged the US government to carry out a sensible amount of "stand-off and air weapons" deployment against Syrian government forces.
"It's an important statement and I respect the process, very, very much. I will…have a chance to meet with people when I get back," Kerry told the Reuters news agency.
He added that he had not yet seen the letter.
On February 27, a US-Russia brokered ceasefire came into force in Syria. Terrorist groups such as Daesh and the Nusra Front, both outlawed in Russia and a range of other states, are not part of the deal.
Russia recognizes Assad as the legitimate authority in Syria, stressing that the Syrian people should be free to choose their leadership without outside intervention. The United States and some of its allies have been supporting the so-called moderate Syrian opposition since the beginning of the conflict in Syria, urging Assad to resign.
On Friday, Russian presidential spokesman Dmitry Peskov said that the Syrian government's overthrow could plunge the Middle East into chaos instead of curbing terrorism.