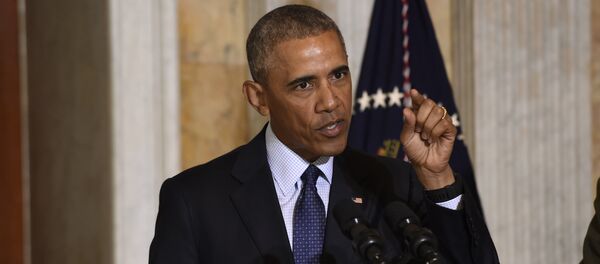 NEW YORK (Sputnik)
–
A nuclear reactor at the Indian Point power plant in New York State returned to service despite pleas from environmental groups to keep it shut off because of reported leaks, the nuclear power plant's owner and operator Entergy said in a statement on Friday.
"Entergy's Indian Point Unit 2 nuclear power plant has returned to service following its successful scheduled $120 million refueling outage and comprehensive inspection and upgrade of plant equipment and systems," the statement noted.
The reactor was turned on one day after environmentalist group Friends of Earth filed an emergency petition with the US Court of Appeals demanding that the US Nuclear Regulatory Commission block the restart of the aging reactor.
Friends of Earth has pointed out the nuclear reactor has experienced unprecedented number of parts failures in its cooling system.
In February, radioactive tritium-contaminated water was found in nearby monitoring wells, sparking calls from New York State Governor Andrew Cuomo and US Senator Charles Schumer for an investigation into the matter.
Entergy maintains that the reactor was inspected vigorously and is operating safely.
The Indian Point Nuclear Center is located 50 miles north of New York City and provides about 25 percent of the city's and the neighboring Westchester county's electrical power, according to Entergy.