"Turkey has almost lost in Syria," states German news website Deutsche Wirtschafts Nachrichten.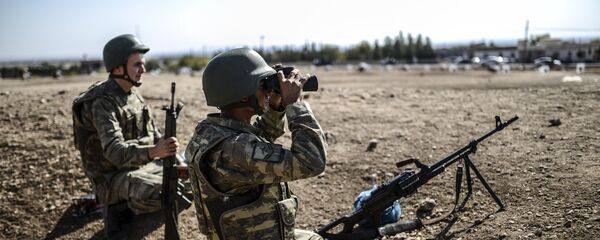 The outlet further explains that the Russian Air Force has recently destroyed a large weapons depot of the al-Nusra Front in northern Syria, which also served as a major hide-out for the jihadists.
The Syrian Arab Army (SAA), in turn, has recaptured several key positions not far from the border with Turkey, which have previously been under the control of the terrorist groups. All the positions are in the Turkmen Mountains (Jabal Turkman).
According to the Syrian media, the SAA has completely freed the mountainous area.
Deutsche Wirtschafts Nachrichten notes that the Turkmen Mountain range plays a very important strategic role as it is located on the road to Idlib Governorate, which in turn leads directly to the city of Aleppo and further to Turkey.
The mountainous area is mostly inhabited by Syrian Turkmen people and ethnic Turks who support President Assad in the fight against Islamists. Many officers in the Syrian army are also Turkmen.
All the above, the news website says, signifies that Turkey has almost lost in Syria. The SAA is pushing back the pro-Turkish mercenaries in the north of the country, and Turkish influence in the west of the country has been largely undermined.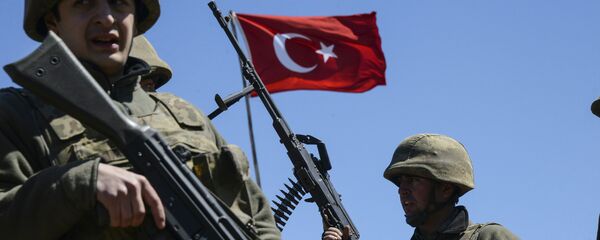 The main task for Ankara now is to secure its own borders and to prevent the set-up of a Kurdish state in the north of Syria, hence Turkey should focus on its own territorial integrity.
"Turkey's expansionary policy in Syria has triggered a boomerang effect: for more than six months it has been engaged in heavy fighting with the Kurdistan Workers Party (Turkish acronym PKK) in the southeast of its territory," the outlet says.
The aim of the PKK, the website says, is to conquer the southeast of Turkey and to establish a Greater Kurdistan with the Kurds in northern Syria.
Thus the website also notes the recent attempt of Recep Tayyip Erdogan to normalize the relationship with Russia. However, Moscow, for now, has rejected his suggestion, demanding an apology and financial compensation for the aircraft downed by Turkey in Syrian airspace.