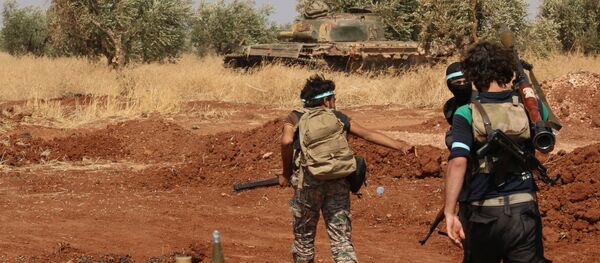 MOSCOW (Sputnik) — Jaysh al-Islam formations performed mortar shelling of the Syrian army's positions three times in Damscus province, the Russian center for the Syria reconciliation said on Sunday.
"Jaysh al-Islam formations…. have performed mortar shelling of positions of the Syrian Armed Forces in Harasta al-Basal, Haush al-Fara and Jaur al-Basha locations in Damascus province," the center said in a bulletin posted by the Russian Defense Ministry on its website.
According to the ministry, the ceasefire has been observed in most Syrian provinces. Within last 24 hours, three ceasefire violations have been registered in the Damascus province, according to Russian military.
Syria has been mired in civil war since 2011, with numerous opposition factions and Islamic extremist groups fighting government forces seeking to topple the government of President Bashar Assad.
The ceasefire in Syria worked out by Russia and the United States took effect on February 27. The cessation of hostilities does not apply to terrorist organizations, such as the Islamic State and the Jabhat al-Nusra, outlawed in a number of countries worldwide including Russia.