According to the Russian Investigative Committee spokesman Vladimir Markin, all of those fourteen who died today were children aged 12-14 years old.  
По последним данным найдены 15тел погибших детей в Карелии… Чудовищная трагедия,горькие потери…
Искренние соболезнования всем близким…

— Павел Астахов (@RFdeti) 19 June 2016
​Earlier in the day it was reported that the bodies of at least thirteen children and their instructor were found near the lake. 
"The investigators have examined the bodies and came to the conclusion that all of them were children born between 2002-2004. There are no adults among those drowned," Markin said. 
Children's rights ombudsman Pavel Astakhov has confirmed that orphans were among the children who died in a lake boat disaster in Karelia.    
A tourist group, consisting mostly of children, has been caught in a strong lake storm in Karelia, northwest Russia, according to the authorities.  
"On June 19, fourteen dead bodies were found during the search and rescue operation in the aftermath of the accident in Syamozero lake," the emergencies ministry said in a statement.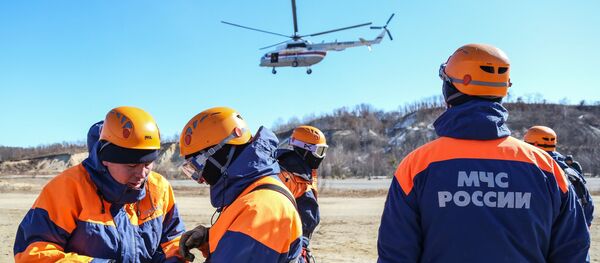 At least five children were delivered to local hospitals, while 25 saved children were sent to Karelia's capital city of Petrozavodsk, according to the emergencies ministry.
There were 47 children on the three capsized boats, aged between 12 and 15 years old, accompanied by four adult instructors. 
Russian Children's Rights Commissioner Pavel Astakhov said that the cause of children's death could have been the lack of life jackets on the boats.