MOSCOW (Sputnik) – This comes after German media reported the International Olympic Committee could consider banning more Russian sports, in addition to the Russian Athletic Federation, from August's Olympics over doping allegations.
"By shifting all blame on the Russian Athletic Federation, they relieved the International Association of its responsibility. It is IAAF that needs to be dissolved, considered that its president [Sebastian Coe] is under a criminal investigation for receiving bribes," Mutko told R-Sport.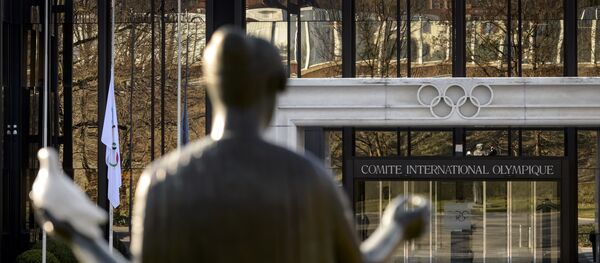 In December 2014, German ARD channel released a film titled "The Doping Secret: How Russia Creates Champions" on alleged doping abuse and corruption in Russian sports. The film was followed up by documentaries with further allegations.
Following the release of the film, WADA launched an investigation into the allegations of doping abuse in Russian sports. In November 2015, WADA's Independent Commission issued a report accusing Russia of numerous breaches of global anti-doping regulations. The IAAF temporarily suspended the Russian Athletic Federation's membership as a result.