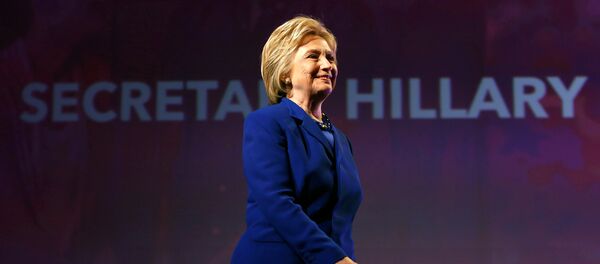 ROME (Sputnik) — There will be no problem at all to extend an invitation,
Trump
said in an interview with Corriere della Sera published on Sunday, answering a respective question of one of Italy's oldest newspapers.
He also noted that the United States and Russia should maintain positive relations. Reaching US-Russia consensus would be wonderful and it would have a positive impact on the whole world, according to Trump.
The Russia-US anti-terrorism cooperation could have led to the victory over the Daesh terrorist group, outlawed in both countries, the presidential candidate added.
According to a recent opinion poll issued by Public Opinion Foundation (POM), almost 30 percent of Russians believe that the victory of Republican candidate Trump at the upcoming US presidential elections would meet the interests of Russia more than the victory of Hillary Clinton from the Democratic Party.
The US presidential elections are scheduled for November 8, 2016.