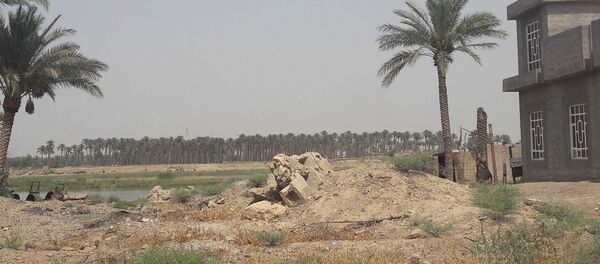 MOSCOW (Sputnik) — On June 17, Iraqi Prime Minister Haidar Abadi announced that the Iraqi security forces had regained control over most part of the city of Fallujah from IS militants, who continued to maintain resistance in the north of the city.
"The military have managed to liberate a railway line in the norther part of Fallujah. They continue liberating the rest city's districts from IS militants," Abdul Amir Shammari, the commander of Baghdad Operations Command, told the Alsumaria television broadcaster.
Fallujah, located some 42 miles west of the Iraqi capital of Baghdad, is one of the largest cities in the Anbar province. The IS, outlawed in many countries including Russia, has been in control of the city since 2014.