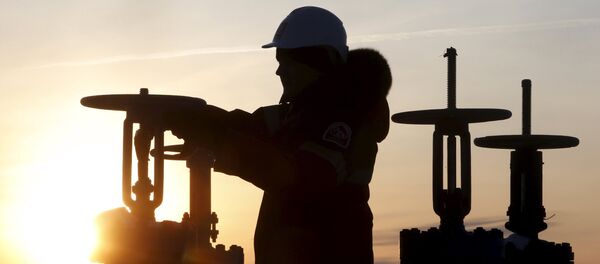 22 February 2016, 06:11 GMT
MOSCOW (Sputnik)
–
According to the Wall Street Journal, Japan's energy giants are reviewing their contracts in a bid to sell surplus fuel. The moves are included in government-supported steps to turn Japan into a LNG trading hub.
"Now is our chance, and we have a window of three or four years to act, [before the balance of supply and demand might change]," Ken Koyama, the managing director at Japan's Institute of Energy Economics, told the newspaper.
In May, Jera Co., a joint venture of Tokyo Electric Power Co. and Chubu Electric Power Co., and French Electricite de France SA sealed the first deal on reselling 1.5 tonnes of LNG to France. Jera is currently in talks with a number of European companies on similar contracts, Hiroki Sato, the company's vice president of fuel procurement, told The Wall Street Journal.
According to the ICIS analyst firm, Asia-Pacific countries consume three quarters of global LNG production, or about 180 million tonnes, with Japan, South Korea and China being the consumption leaders.