From 1970 to 2000 Hekla erupted approximately once every 10 years, but has remained dormant ever since.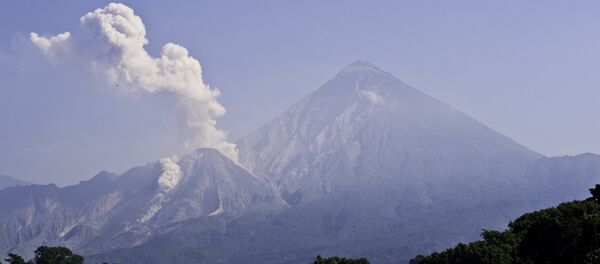 University of Iceland Geophysics Professor Páll Einarsson told Icelandic news agency Visir that people should not visit the volcano, which is now a popular tourist destination, due to an increased risk of eruption.
"Hekla is a dangerous volcano," says Einarsson. "We could be looking at a major disaster when the next eruption begins if we are not careful."
Einarsson also expressed concern about the fact that airplanes currently fly directly over the volcano.
"There are also 20-30 planes full of passengers flying right over the top of Hekla every day," he warns. "This is a risky moment which we need to take seriously."
Readings indicate that magma has been collecting and that the pressure will need to be alleviated. Otherwise an explosion could occur without warning.
"Hekla is ready – at any moment," Einarsson said.