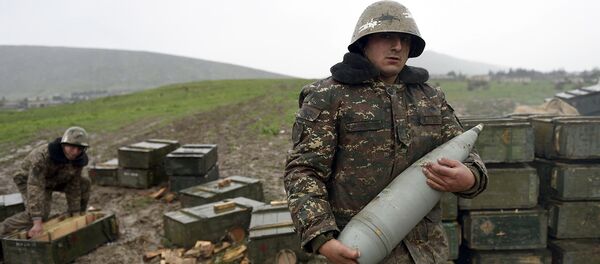 ST PETERSBURG (Sputnik)
–
The status quo of the Nagorno-Karabakh crisis must be overcome, with Armenian troops withdrawal needed, Azerbaijani President Ilham Aliyev said Monday.
"The conflict is dragging on, as Russia and other co-chairs of the Organization for the Security and Co-Operation in Europe [OSCE] Minsk group have stated, the status quo is unacceptable and we support that statement, Aliyev said in a meeting with Russian President Vladimir Putin.
According to the Azerbaijani leader, withdrawal of Armenian servicemen is needed to change the status quo.
"We hope that it will be possible to give a constructive dynamic to the negoiations process which was practically stalled for two years, Aliyev added.