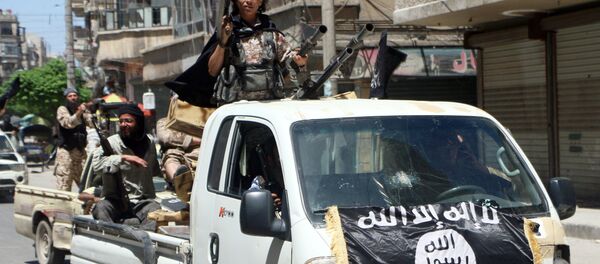 BEIRUT (Sputnik) — According to the Lebanese Al Mayadeen television channel, two militant commanders died during clashes with the Syrian army near the city of Darayya, a suburb of Damascus.
Active combat operations have been taking place between the Syrian army and terrorist groups that have controlled Darayya since November 2012.
Up to 8,000 people out of the town's pre-war population of 78,000 inhabitants are estimated by the United Nations to have remained in Darayya, which is located 5 miles southwest of Damascus.