SIMFEROPOL (Sputnik) — Earlier in the day, the US delegation led by the president of the Center for Citizen Initiatives, Sharon Tennison, arrived in Crimea on a business visit. The delegation includes around 10 US public figures, former officials and professors.
"We discussed creating a Crimean-American friendship society that we can have on the Internet… anyone who seeks contact with Crimea…. and we want to encourage people who've been friends for decades to continue to be friends through this Crimean-American friendship society," Ann Wright, the retired US Army colonel and human right activist, told reporters.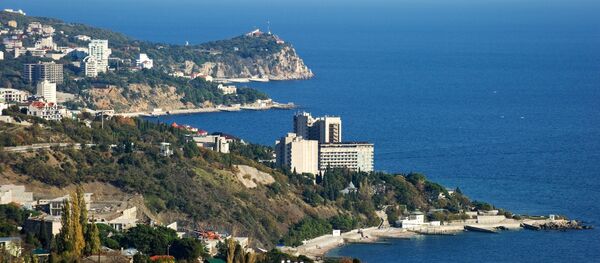 The Western sanctions against Russian had undermined the bilateral relations, and no one benefited from them, neither in cultural nor in the personal spheres of cooperation, she added.
Crimea seceded from Ukraine to rejoin Russia in March 2014 following a referendum in which over 96 percent of voters supported the move. The West labeled the vote an illegal "annexation." Moscow has repeatedly stated that the referendum fully complied with international law.