BERLIN (Sputnik) — The letter is expected to be published in German Frankfurter Rundschau and Frankfurter Allgemeine Zeitung newspapers on Wednesday, the day which marks the 75th anniversary of Nazi Germany's invasion of Soviet Russia during World War II, in which Soviet losses stood at about 20 million, by most estimates.
"On June 22, 2016, on a historic anniversary, we address the Federal Chancellor Angela Merkel and German government: only the policy of mutual understanding with Russia and of settlement of conflicts and contradictions on behalf of the international law opens prospects of peaceful future for Europe… We urge to learn lessons from the most awful war until now to reach a new quality of German-Russian relations," the letter obtained by RIA Novosti said.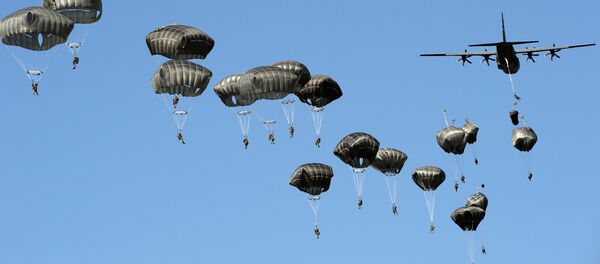 The letter added that every effort, including in the spheres of economy and culture, should be used to exclude the possibility of an armed conflict between Moscow and Berlin.
"All the relations and formats should be used to exclude a new armed conflict between Germany and Russia forever," the letter said.
The signatories of the letter said that Germany should strengthen the collective security institutions instead of construction of military bases in Europe and sending troops to the areas near Russian borders.