Several suspects have been detained in Iran for planning a series of bomb attacks across the capital city of Tehran, local authorities say. Iranian TV has identified the plotters as takfiri Wahhabis. Azal noted during the Loud and Clear interview that the Saudi royal family is closely tied with Wahhabism, an extreme ideology that aims to restore "pure monotheistic worship" and proclaims all other Muslims, rather than those that adhere to the sect's precepts, as heretics.
​​"There's no question that there are Saudi heads [behind the terror plot uncovered in Iran]" Azal asserted. "Iranian authorities have been very sketchy on what particular group is responsible…The insinuation is that it could have possibly been ISIS [Daesh]."
Azal added that these revelations only contribute to the conflict between Iran and Saudi Arabia, which escalated following a series of provocative actions, including the recent execution of a prominent Shia cleric in Saudi Arabia.
"We are in a proxy war situation already and that would push it back further than this January, with the execution of Shi'ite Nimr al-Nimr," he said, adding mention of a massacre during last year's Hajj, when Saudi security forces took extreme, and some say unnecessary, measures, killing hundreds of Shia pilgrims, mostly Iranian.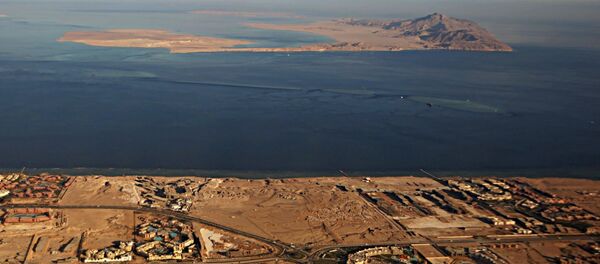 "There were other Shiites targeted, but the predominant number was Lebanese and Iranian Shiites, and we are talking about…quite a large number of people murdered."
Azal added that disruptive activities traced to the Saudis are "coming from all directions," recalling the sanctions the country imposed against Lebanese financial institutions dealing with Hezbollah, predominantly Shiite resistance forces allied with the Syrian government led by Bashar Assad, that has friendly relations with Russia and Iran.
"The Saudis initiated this scheme of putting sanctions on Lebanese financial institutions that were dealing with Hezbollah from Lebanon, and then immediately the United States picked up on it several months later," Azal said. "And so we're in a situation where the Lebanese financial system is being forced and blackmailed into not dealing with Hezbollah."
According to Azal, Saudi Arabia still functions as the United States' proxy in the Middle East, although there have been signs of growing independence, as America's influence appears to be diminishing in the Gulf region. The kingdom remains dependent on American oil companies, he said, and, if there are political tensions, they are "surface ones" only.
"My thinking is that Saudi Arabia is a client of the angry American Empire," Azal said.