MOSCOW (Sputnik) — The incident occurred in district of Gereshk after militants blocked a number of vehicles, including a bus carrying passengers. The number of hostages has not yet been confirmed.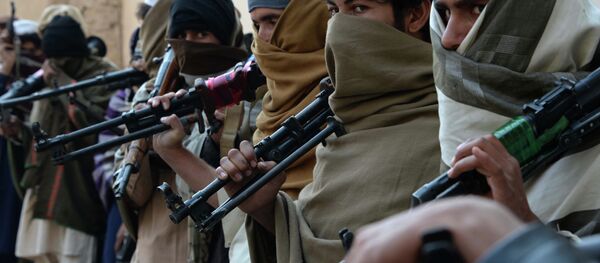 29 December 2015, 07:55 GMT
Kidnappings have become more frequent across Afghanistan in recent weeks, the media outlet reported. A major incident took place last month in the northern Kunduz province. A total of 185 passengers were kidnapped while traveling along the main highway, with 17 people subsequently killed by the radicals. The majority of the hostages were later released.
The long-standing Taliban insurgency has expanded its activities in Afghanistan to major cities, as other extremist factions, including Daesh, which is outlawed in many countries including Russia, also seek to boost their influence in the country.