"Recent polling in 2014 showed that 54% of Republicans, about half of independent voters and over a third of democrats believe that Texas should become an independent nation," Miller said.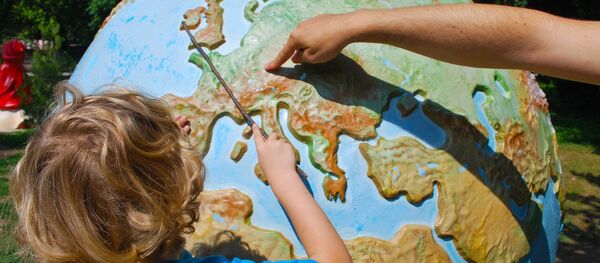 He said that he is confident that if Texans gets the chance to go to the polls and vote on this issue after a free and full debate, "Texans would choose to live under free governance."
Talking about whether he received any feedback from the Washington on this matter, Miller said that the Federal Government, aside from the response that they gave in relation to the White House, has responded with silence and indifference.
"The Federal Government has its own set of problems to deal with at this point. Whether it is the economy or massive unrestricted immigration, war issues, the Federal Government has a lot on its plate and it does not know how to handle it," Miller told Sputnik.
He further said that as the referendum draws closer, the Federal Government will react in a way similar to how they have reacted to Brexit.
Talking about the issues that Texas could end up facing if it separates from the United States, Miller said that it is important to separate facts from fear.
"They want people to fear governing themselves so that they have the power. What the opposition has to offer the people of Texas has been centered on fear. If Texas was standing as an independent nation right now, could this opposition convince Texas to join a nation that has 90 trillion dollars' worth of national debt?" the president of the organization said.
Miller further said, "Would it join the nation that has 175,000 pages of federal laws and regulations? I do not believe that anyone can make a case at this moment in time for Texas to join the Union, so therefore, it is easy for us to make the case that we should leave the union."
He further said that the fact is not whether to choose to stay or to leave, but the fact is that just like in the UK it is important to be able to debate on this.
"We have to be able to show that it is possible for the first world powers, for major economic powers to go and have public debates, to have adult conversation about governance and then to go and have a vote on it and that's all we are asking for," Miller concluded.
The latest initiative of Texas Nationalist Movement is not the first attempt to hold a referendum in a bid to secede from the United States. Back in 2012 a similar "Texit" petition gathered more than one hundred twenty five thousand votes, but was shot down by the White House.
Texas was an independent republic from 1836 to 1845, when the United States annexed it. Texas Nationalist Movement emerged in the late 1990s and is reportedly backed by more than two hundred sixty thousand Texans.
Its member's campaign for the state's secession, arguing Texas would be politically and economically better off as an independent country.