MOSCOW (Sputnik) — According to Khakimov, on June 24, during the SCO summit in Uzbek city of Tashkent, a memorandum on the obligations of India and Pakistan to obtain the status of the SCO member states will be signed in the presence of SCO member states' heads, and the process will be completed later.
"In accordance with this memorandum, the conditions of India's and Pakistan's participation in the organization's general budget formation are set, as well as their quota for the participation in [SCO] permanent bodies and the deadlines for states-applicants to join current SCO treaties and agreements. These dates depend on what deadlines India and Pakistan, accordingly, put. While India said that two months will be sufficient for them, Pakistan said they will need seven months to join," Khakimov said.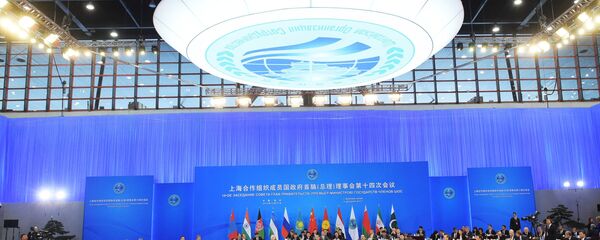 He noted that after the accession "to all these documents," India and Pakistan will have to inform SCO partners about the success in commitments' implementation.
"After that, SCO member states will, though their national coordinators, that is, foreign ministries, prepare the heads' of states decision on India's and Pakistan's membership in the SCO. Thus, the closest formal possibility for this to happen without forcing it will be at the SCO summit in Astana. We expect that this can be done in Kazakhstan, but it all depends on the states-applicants and not on the member states" Khakimov said.