KIEV (Sputnik) — The Organization for Security and Co-operation in Europe's (OSCE) could deploy a police mission to Ukraine's breakaway southeastern region only if all 57 organization's members agree with such a move, the principal deputy chief monitor of the OSCE Special Monitoring Mission (SMM) to Ukraine told Sputnik.
"I can explain you what needs to happen so that a police mission could, an emphasis on could, be established. The 57 participating states of the OSCE need to decide in consensus that they want this mission," Alexander Hug said in an interview.
He added that the discussion of this move should take place in organization's Permanent Council in Vienna.
According to Hug, the same discussion should be held if the mandate of the SMM needs to be changed.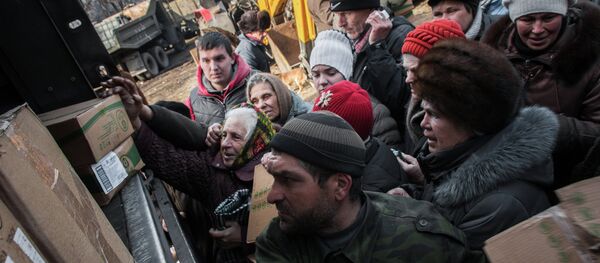 In April 2014 Kiev started a special military operation in Ukraine's southeast after local residents refused to recognize the new Ukrainian authorities, which came to power as a result of a coup in February that year.
The OSCE has been tasked with monitoring the implementation of the Minsk deal provisions on settling the conflict between Kiev and the independence supporters in the country's southeast. The Minsk accords include a full ceasefire and weapons withdrawal from the line of contact.
Ukrainian authorities have repeatedly said that they expected OSCE to deploy a police mission in Ukraine's Donbass region in the near future to control the ceasefire.