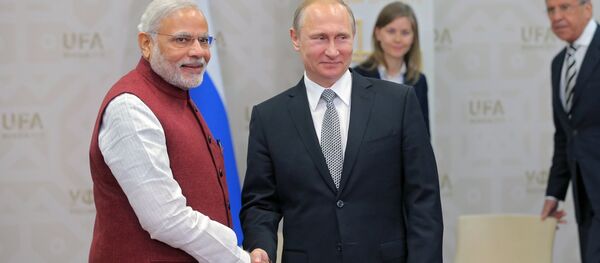 MOSCOW (Sputnik) — The SCO summit will be held on June 23-24 in Tashkent.
"Our president will attend the meeting and hold several separate meetings with other [SCO] countries' heads. The issues to be discussed are concrete steps for further improvement of the organization, the development of cooperation in priority areas such as the security and counter-terrorism, economy and humanitarian ties. The exchange of views on key regional and global problems, first of all, in Afghanistan and the situation in the Middle East, is also planned," Ushakov said.
Iran's bid to join the Shanghai Cooperation Organization (SCO) will be discussed at the summit as well.
"Regarding the issue of Iran's bid to join the SCO — of course, this issue will be among those that the [SCO] leaders will discuss behind closed doors," Ushakov said.
He added that Russia saw no obstacles to Iranian membership in the SCO.
"Our position is very clear. Iran has sent a request to join the SCO in April 2008, and after Iran left the sanctions regime, Russia believes that there are no grounds to refrain from accepting the country into the organization," Ushakov noted.