MOSCOW (Sputnik) — On Tuesday, the Swedish parliament by a majority of votes passed the new law that introduces a temporary residence permit and restricts conditions for family reunification. The law will be in place for three years.
"The aim of the new legislation, along with the introduction of ID-checks and border controls, has been to generally reduce the number of persons seeking asylum in Sweden. That has already come into effect but there are no predictions on how many will come to Sweden after the bill is passed," Jonatan Holst said.
Last year, Sweden received some 160,000 migrants with preliminary estimations, announced in February by the migration authorities, of up to 140,000 asylum applications in 2016.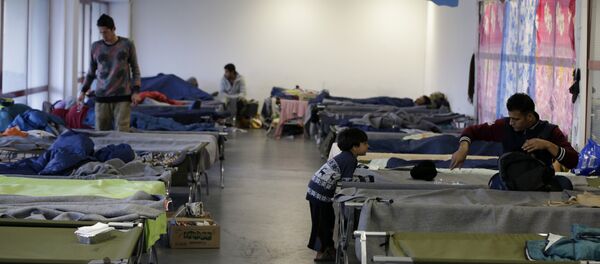 The Ministry's spokesman added that earlier this month the government passed a bill stipulating that persons who do not qualify for asylum will not be provided with housing from the Migration Agency or daily payment for sustenance.
In November 2015, Stockholm introduced temporary border controls on its borders with neighboring Schengen states to curb immigration into the country amid the European refugee crisis. On June 1, the authorities extended temporary border controls with Denmark and Norway for another six months.