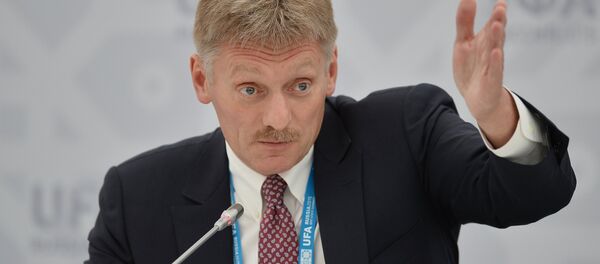 BRUSSELS (Sputnik) – He added that it was beneficial for the United States that the Minsk agreements would not be implemented as it would give an opportunity to preserve "this eastern border and to maintain this split and destabilization" for the purpose of Washington's global dominance.
"Today I can say objectively that Kiev is not implementing the Minsk agreements, which include agreements on decentralization and local autonomy in Ukraine… Kiev cannot and does not implement this part of agreements just because, on the one hand, the extremist opposition argues against that and, on the other hand, one can always blame it on Russia," Schaffhauser told RIA Novosti.
Schaffhauser also accused the European Union of supporting the United States.
Moreover, the official said that just a few lawmakers from the European Parliament, an institution that accuses Russia of not fulfilling the Minsk deal, were actually familiar with the contents of the agreement, Jean-Luc Schaffhauser, a French member of the European Parliament from the Europe of Nations and Freedom group, said Wednesday.
"I can confirm that very few [lawmakers] are actually familiarized with it. I have been to the [European Parliament] Committee on Foreign Affairs and can verify that [Chairman] Elmar Brok did not know the content of the Minsk agreements that well. He either did not want to or did not carry out the needed work in a proper manner," Schaffhauser told RIA Novosti.
Ukraine launched a military operation in the country's southeast in April 2014, after local residents refused to recognize the coup in Kiev that toppled then President Viktor Yanukovych.
In February 2015, a peace agreement was signed between Ukraine's conflicting sides in the Belarusian capital of Minsk, after talks of the Normandy Four countries, comprising Russia, Germany, Ukraine and France. The deal stipulates a full ceasefire, weapons withdrawal from the line of contact in eastern Ukraine, an all-for-all prisoner exchange and constitutional reforms, which would give a special status to the self-proclaimed Donetsk and Luhansk people's republics.