WASHINGTON (Sputnik) — Gallup's US Economic Confidence Index score for the week ending June 19 was —15, down from —12 the week before, but still consistent with readings since early April.
"The uncertainty of the 2016 presidential election might also be driving [US] consumers' slightly more negative views of the economy's future direction," the release explained on Tuesday.
Gallup cited a recent surge in gas prices as Americans prepare for summer vacations, as well as a bad week for US stock markets, as two factors in the decline.
"Americans identified the economy as the most important problem facing the country, but less than half said any of the presidential candidates have come up with good ideas for solving the nation's top problem."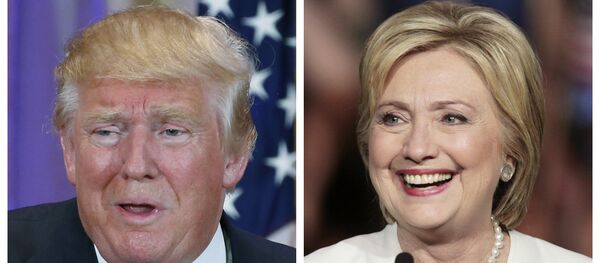 By comparison, the Gallup index hit minus-37 during the Great Recession and its immediate aftermath, the release noted.
According to the company, Gallup's Economic Confidence Index is based on the combined responses to two questions: the first asking Americans to rate current economic conditions, and second, whether they think the overall economic conditions in the country as a whole are getting better or worse.