MOSCOW (Sputnik) — According to the broadcaster, aircraft manufacturer Boeing is now refurbishing the old F/A Hornets for the US Marine Corps (USMC), instead of temporarily adopting F/A- 18E/F Super Hornets, which was considered to be too expensive option.
"In hindsight, it was a misstep for the USMC to not have purchased the F/A-18E/F Super Hornet, but only because the F-35 has seen such extensive delays and complications in production," Omar Lamrani, a senior military analyst for global intelligence firm Stratfor, said, as quoted by the paper.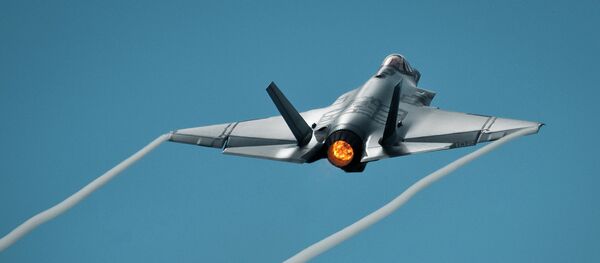 According to the media, 30 F/A Hornets stored at the Davis-Monthan Air Force Base in the state of Arizona will be modified to a "C+" standard under a contract between Boeing and the USMC signed in 2014.
According to statistics, out of 276 fighters belonging to the USMC, only 30 percent are in operational condition, while the Corps needs at least 56 percent to be ready for combat.