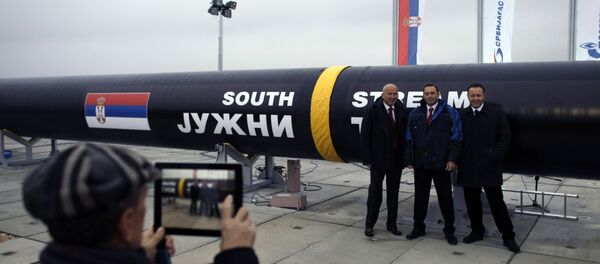 BERLIN (Sputnik) – The senior Gazprom official further explained that the firm is deliberating boosting supplies by either branching out the Nord Stream pipeline or with existing infrastructure.
The Nord Stream 2 project aims to deliver 55 billion cubic meters of Russian natural gas a year to the European Union across the Baltic Sea to Germany, bypassing Ukraine. The gas pipeline project plans to use the original Nord Stream pipeline for 86-percent of the route before branching off.
"From 8 to 12 billion cubic meters of gas," Medvedev replied, when asked to estimate the volume of increased gas supplies to the UK.