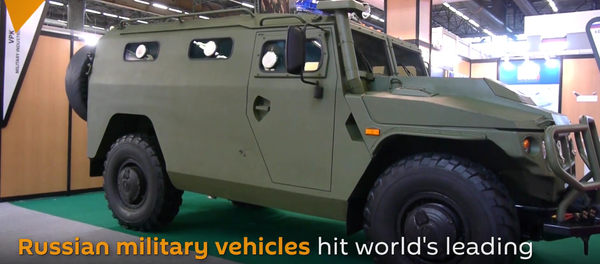 MOSCOW (Sputnik) — The ministry continues to receive confirmations, with invitations having been sent to over 100 countries, according to the statement.
"Delegations from defense ministries of 35 countries have confirmed their participation in the second international military-technical Army-2016 forum… Certain defense ministry heads and other official figures plan to visit the forum," the ministry said in a statement.
Static and dynamic exhibitions, a scientific and business program as well as official bilateral meetings are being arranged for the forum's guests, the statement added.
The forum, which is a major exhibition event for the Russian military equipment, is scheduled to take place on September 6-11, bringing together representatives from the Russian defense industry, research institutes, universities, research and development companies as well as foreign enterprises. Over 800 Russian and foreign participants will host some 7,000 exhibitions throughout the week.
The Army-2015 forum attracted over 800 exhibitors and over 200,000 visitors from 73 countries, as well official delegations from 38 countries.