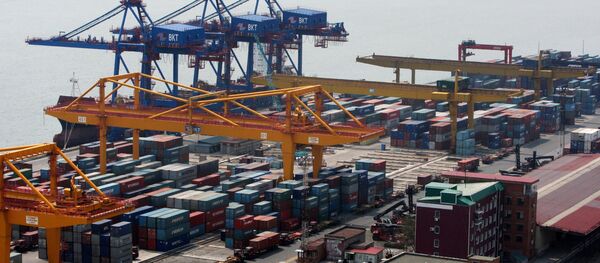 KHABAROVSK (Sputnik) — Moscow and Beijing plan to set up a joint group supervising the development of an island partially controlled by Russia and China, Russian Far East Development Minister Alexander Galushka said Thursday.
"We've agreed to set up a joint working group by China's National Development and Reform Commission (NDRC) and Russia's Far East Development Ministry on the development of the Bolshoy Ussuriysky Island, assisted by the Khabarovsk Territory and Heilongjiang province," Galushka said.
He added that more detailed discussion over the island's governance would be held at the upcoming bilateral summit in China.
"We have informed the Chinese side that the Russian side will soon build border crossing on the island. And we intend to discuss in detail the time frame for it during the talks in China," Galushka said.
The Russian minister added that Moscow and Beijing were raising funds for environmental and infrastructural projects on the island.
The Bolshoy Ussuriysky Island on the Amur River marks the Russian-Chinese border. In 2008, Moscow transferred a part of the island to Beijing.