"I do not think it would be right for me to be the captain that steers our country to its next destination," he told reporters outside his Downing Street office.
UK Prime Minister David Cameron said that the country needs fresh leadership after the Brexit referendum and a new prime minister should assume office by October.
"The British people have made a very clear decision to take a different path and as such, I think the country requires fresh leadership to take it in this direction," Cameron told reporters.
"I will do everything I can don't think as prime minister to steady the ship over the coming weeks and months, but I do not think it would be right for me to try to be the captain that steers our country to its next destination," he added
"This not a decision I have taken lightly, but I do believe it's in the national interest to have a period of stability and then the new leadership required. In my view we should aim to have a new prime minister in place by the start of the Conservative Party conference in October," he said.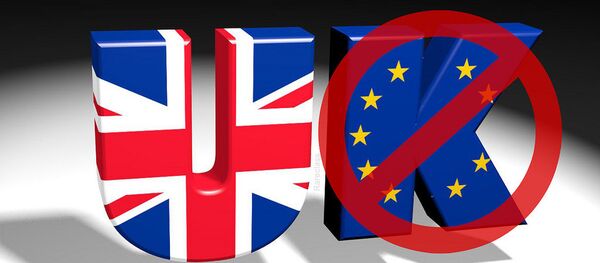 Cameron's problem all along was that he led a party deeply divided over Europe. The Conservatives were riven by internal splits following the signing of the
Maastricht Treaty
in 1992, which moved the European Economic Community towards the EU as it is today. The split between the pro-EU and anti-EU Conservatives led to the party losing the next election, in 1997, and staying out of power for 13 years.
Once back in power — albeit in coalition with the Liberal Democrats — in 2010, Cameron faced calls to bring more powers back from Brussels to London. There was growing support for Brexit within his own party and there was growing support for anti-EU party UKIP. Thus, Cameron was forced to promise an In-Out referendum to settle the issue.
Cameron last week:

"I will not resign if we #Brexit and I will invoke Art 50 immediately"

Politicians, eh?

— Art.50 Holborn ✘ (@Holbornlolz) June 24, 2016
​Credibility Crisis
Cameron's failure was to shock the electorate into thinking Armageddon would follow a Brexit and that the UK was better off, safer and more economically strong within. He warned that British security would be put at risk and that jobs and industry would be hit by such a move.
​Instead of talking up the benefits of staying in the EU, he followed a course of talking up the downsides of leaving, which — ultimately — 52 percent of the public did not buy. It was a negative campaign. Cameron's credibility is now on the line, having lost his own campaign.
Cameron tried to define his legacy in resignation speech: Scottish ref, gay marriage & saving economy.

It won't work: his legacy is Brexit.

— James Ball (@jamesrbuk) June 24, 2016
​Soon after the referendum result was announced, Nigel Farage, the UKIP leader, told the BBC: "I think it is very difficult for [Cameron] to stay on as prime minister given that he involved himself so heavily in the campaign, told us that dreadful things would happen to us if we were to leave, recession, threats of war and all the rest of it. I find it difficult to believe that he could become a Brexit prime minister. I might be wrong, but I doubt it."
On Thursday, the United Kingdom held a referendum on its membership in the European Union, with Prime Minister David Cameron calling on the UK nationals to vote to remain. Earlier Friday, it was announced that 51.9 percent of voters supported Brexit.