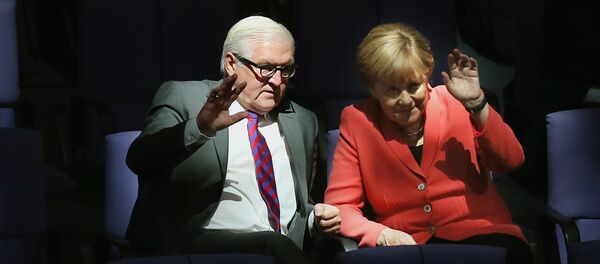 BERLIN (Sputnik) – The minister confirmed German data indicating that German firms invested nearly 1 billion euros into the Russian economy in the first half of the year.
"Last year the sum [of investment] clearly topped 1 billion, and this year's pace is higher than in 2015… Let us hope for the best that it will reach nearly 3 [billion euros]," Likhachev told reporters after the first in three years Russian-German working group on strategic cooperation.
Earlier, the chairman of the German-Russian Chamber of Foreign Trade said that German enterpreneurs are likely to invest almost one billion euros (over $1.1 billion at current exchange rate) in the Russian economy this year.