"The Zagon-2 antisubmarine bomb developed by the Scientific Research Institute of Engineering was originally intended for use by Ka-28 helicopters but we are now looking for ways to use it on other types of aircraft, including the Mi-14," Rusakov said.
The Zagon-2 antisubmarine corrected air bomb is designed to engage submarines on the sea surface, under periscope and deep down.
When dropped on underwater targets the 120-kilogram Zagon-2 bomb descends on a parachute, which is released at the moment the bomb splashes down. The bomb then sinks down under gravitational g-force and is steered towards the target by active sonar target location and  a motion control system.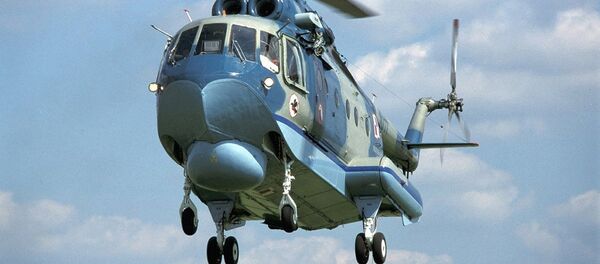 The Zagon-2 is 150 centimeters long and able to detect enemy subs 450 meters away cruising at depths of up to 600 meters.
It can also be dropped from Il-38 and Tu-42M anti-submarine planes.
Dubbed as "a killer of submarines" the Mil Mi-14 is a nuclear-capable shore-based amphibious helicopter armed with a torpedo, twelve 64kg or eight 120kg depth bombs.
The Mi-14 can also carry a 1 kiloton nuclear anti-submarine bomb weighting 1,600kg, capable of scuttling any underwater target within a radius of 800 meters.
The Mi-14 features a watertight weapons bay allowing internal carriage of a single torpedo or eight depth charges, and search radar fitted under its nose.
The Mi-14 gained its nickname of "a killer of submarines" in the late 1980s when it found and sank a NATO sub which had strayed into Soviet territorial waters.
Under strong pressure from the United States, all of Russia's Mi-14 helicopters were decommissioned in 1996.
With the Russian Navy undergoing massive re-equipment, the Defense Ministry plans to renew the production of Mi-14 nuclear-capable amphibious anti-submarine helicopters in Kazan.