MOSCOW (Sputnik) — Earlier, NATO Secretary General Jens Stoltenberg said that the alliance would like to hold a meeting of the Russia-NATO Council before the alliance's July summit in the Polish capital of Warsaw. The Warsaw NATO Summit 2016 will take place on July 8-9, with members of the alliance set to discuss increasing military activities on NATO's eastern flank.
"No one is shying away. Dialogue is very important. Again, we would like to emphasize that Russia was not the one in favor of freezing dialogue with NATO," Peskov told reporters.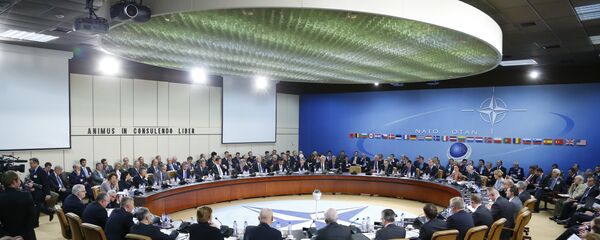 "Of course, dialogue is necessary in case of any sort of disagreements, it has no alternatives, but any dialogue requires preparations and an understanding of why this dialogue is being carried out. I believe that we need to find this understanding first," he added.
NATO has been reinforcing its military presence in Europe, particularly in the Eastern European states, since the outbreak of the Ukrainian crisis, citing Russia's alleged interference in the conflict as a justification for the move. Moscow has repeatedly denied the accusations, calling NATO's military buildup near Russia's borders provocative.