The signals intelligence base is allegedly a part of an $80 million arms deal inked in 2015 that will see Moscow deliver 50 T-72 tanks to Managua, defense analyst Bill Gertz wrote for the Washington Free Beacon, citing unnamed officials familiar with the arrangement. The Pentagon, he added, has been concerned with these developments.
The sources did not say when the site is expected to become operational. No details have been provided on the location of the spy base, but unconfirmed reports suggest that "the site could be disguised as a Russian GLONASS satellite navigation tracking station that is said to be nearing completion," Gertz added.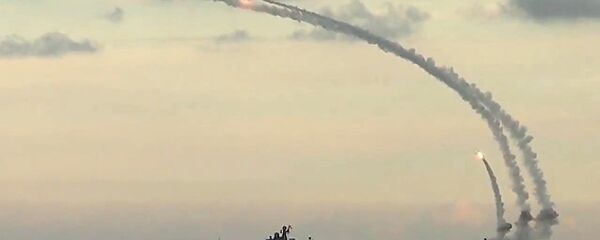 GLONASS
is the Russian version of the GPS, a global navigation satellite system meant to fix the location and speed of surface, sea and air objects to within an accuracy of one meter.
The Russian Ministry of Foreign Affairs did not issue an official statement on the issue, but an unnamed diplomat, according to the Vzglyad newspaper, dismissed the reports as a "fantasy," pointing to the fact that cooperation between Russia and Nicaragua is based on "open and transparent agreements."
"Apparently, it was the information that Russia is determined to construct a mobile digital topographic center in Nicaragua" that sparked these reports, the daily noted. "It will be outfitted with satellite navigation systems and GLONASS stations that will allow the Nicaraguan army to store, analyze and use the data."
The center built under a deal inked in 2012 has come online in early February 2015, with Russian Defense chief Sergei Shoigu taking part in the opening ceremony. This is the site that the US media must have referred to, the newspaper suggested.
© Sputnik / Vadim Savitskii
 / Go to the mediabank
Defense Minister Sergei Shoigu on official visit to Nicaragua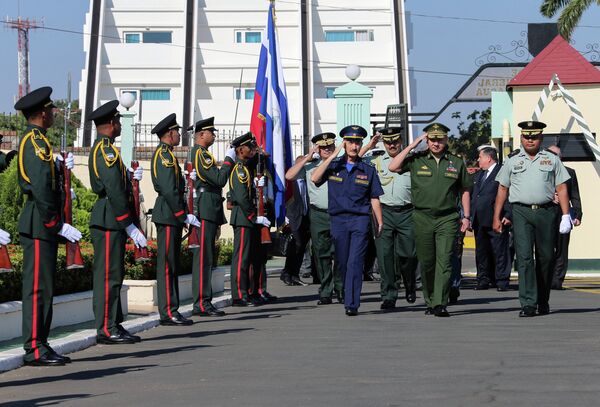 Defense Minister Sergei Shoigu on official visit to Nicaragua
© Sputnik / Vadim Savitskii
/
Boris Martynov, deputy head of the Moscow-based Institute of Latin American Studies, maintained that similar speculations will be made in the future.
"The United States is trying to increase its influence in Latin America," he said. "In this context [reports with regard to a nonexistent spy base] are not surprising. We should expect more guesswork."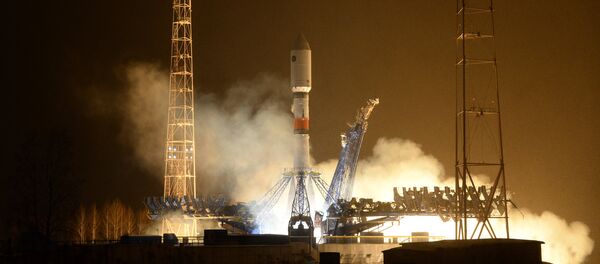 For his part, defense analyst Konstantin Sivkov, the president of the Academy of Geopolitical Problems, said that Russia does not need to gather intelligence in a region that it has friendly ties with. He also pointed that a single site could not be used for massive spy efforts.
"Surveillance centers have large infrastructure, including several buildings outfitted with computer systems and antennae arrays," he explained.
Russia's relations with Nicaragua have bloomed since 2006 when President Daniel Ortega returned to power. President Vladimir Putin visited the Latin American country in 2014.