MADRID (Sputnik) — On Thursday, the United Kingdom held a referendum in which 51.9 percent of voters opted for the country to leave the bloc. Following the final results, UK Prime Minister David Cameron, who had campaigned to remain in the European Union, announced his decision to resign.
"Spain's flag over Gibraltar is closer now, but no one should think that I am glad about this situation," Garcia-Margallo said in an interview with the Onda Cero broadcaster.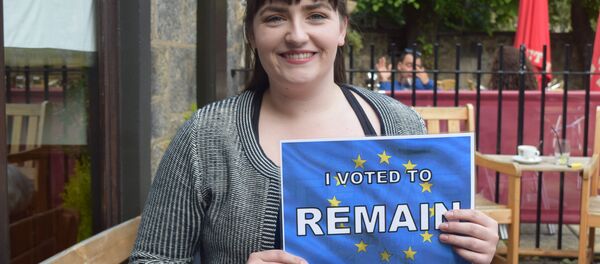 He added that he was concerned by the results of the referendum in the United Kingdom but urged the public not to interpret the development as foreshadowing the bloc's demise.
Gibraltar is located on the Iberian peninsula and has been controlled by London since 1713. Some 300 years ago, Spain ceded Gibraltar to the United Kingdom but Madrid continues to lay claim to the territory.
Inhabitants of the overseas territory have voted in two referendums on its sovereignty in 1967 and in 2002, that resulted in a rejection of proposals to unite with Spain.