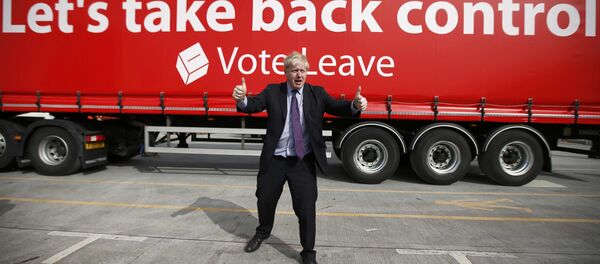 MOSCOW (Sputnik) — On Thursday, the United Kingdom held a referendum to determine whether or not the country should leave the European Union. According to the final results, 51.9 percent of voters, or 17.4 million people,
decided to support Brexit
, while about 16.1 million opposed it.
"He said some very nice things about me. He is somewhat of a beneficiary," Trump said, asked whether he and Putin were the biggest winners from Brexit.
Earlier, Russian authorities repeatedly said that Britain's membership in the European Union is an internal matter of the UK and the EU, adding that Russia wants to see the EU united and strong.
Presumptive Democratic nominee Hillary Clinton misread the situation by calling on the United Kingdom to remain in the European Union, her likely Republican rival Trump said.
"Well, she's always misread everything," Trump told a press conference when asked whether Clinton misread the situation calling on the United Kingdom to remain in the bloc. "She's misread this, and I was surprised that she was so bold," he added.