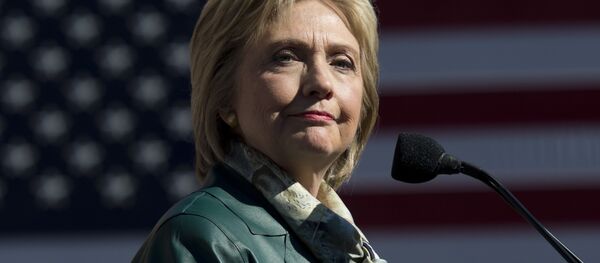 Speaking on Thursday, via livestream during an event marking the fourth anniversary of his residence at the Ecuadorian embassy in London, Assange, who has been a fierce opponent of Clinton, expressed his belief that the former US Secretary of State will ramp up additional US military actions abroad.
"We are in fact already, under [US President Barack] Obama, in endless war, but I think it will significantly ramp up under Hillary Clinton," Assange stated. "I've come to know Hillary quite well. She is an extremely ambitious liberal interventionist hawk."
He also reasserted previous claims that Wikileaks will soon be releasing very damning data on the candidate, and will need supporters to "gather around," to protect their ability to continue publishing.
"It will be very necessary in the coming months," he declared.
Previously, Wikileaks has published documents exposing connections between Clinton and Google, which many consider to be proof of collusion between the tech giant and the government. More recently, Assange claimed that Google has been directly working to help elect Clinton.
"Google is directly engaged with Hillary Clinton's campaign," Assange asserted in a video statement. "Of course, when she is in power… she is a problem for freedom of speech. We know what she is going to do. She made the chart for the destruction of Libya—she was involved in the process of taking the Libyan armory and sending it to Syria."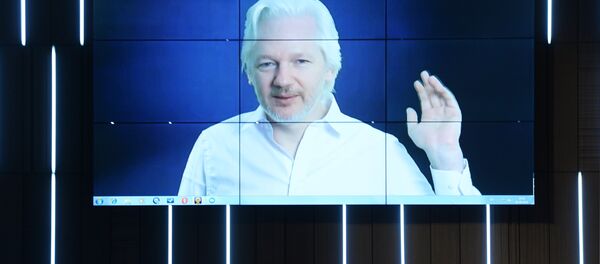 In March WikiLeaks posted an archive of over 30,000 emails Clinton sent and received while she was Secretary of State.
Assange and Clinton make natural enemies, as Wikileaks champions transparency and Clinton is currently under an FBI investigation for using an unauthorized private email server to circumvent Freedom of Information Act requests. Wikileaks and supporters have long fought against expanding foreign conflicts and government corruption, which many suggest Clinton embodies.
Assange accused the former First Lady of contributing to the rise of Daesh, a belief echoed by many of her more feverish critics.
"I have had years of experience in dealing with Hillary Clinton and have read thousands of her cables. Hillary lacks judgement and will push the United States into endless, stupid wars which spread terrorism. Her personality combined with her poor policy decisions have directly contributed to the rise of ISIS," Assange wrote. "She's a war hawk with bad judgement who gets an unseemly emotional rush out of killing people."
Assange has been residing at the Ecuadorian embassy in London since 2012, out of fear of being extradited to Sweden where he has been accused, but never formally charged, of sexual assault. Assange has consistently denied the allegations, claiming that an extradition to Sweden is a ploy to get him further extradited to the US, where he would face charges of espionage.
WikiLeaks launched in 2006, and has since released millions of classified diplomatic documents from around the world detailing espionage practices, war crimes, torture and many other human rights violations. The publisher is wanted by the United States government on charges including espionage, conspiracy, theft of government property and computer fraud. If extradited to the US and successfully tried, he could face up to 45 years in prison.
Earlier this year, the UN Working Group of Arbitrary Detention ruled that Assange was unnecessarily detained by two democratic governments and is entitled to his freedom.