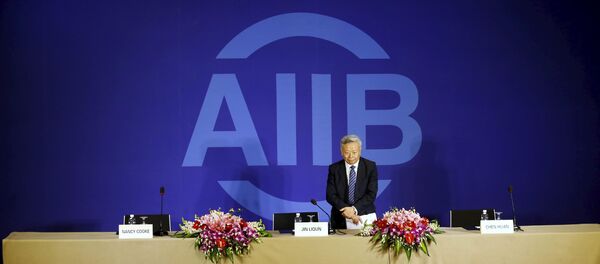 BEIJING (Sputnik)
–
On Thursday, the United Kingdom held a referendum to determine whether or not the country should leave the European Union. According to the final results, 51.9 percent of voters, or 17.4 million people, decided to support Brexit, while about 16.1 million opposed it.
"The bank will keep close cooperation with the European countries [following Brexit], including the United Kingdom," Jin told journalists at the press conference.
The AIIB, an international financial institution proposed by China to invest in infrastructure projects in the Asia-Pacific region, was created in October 2014 and currently has 57 founding members.