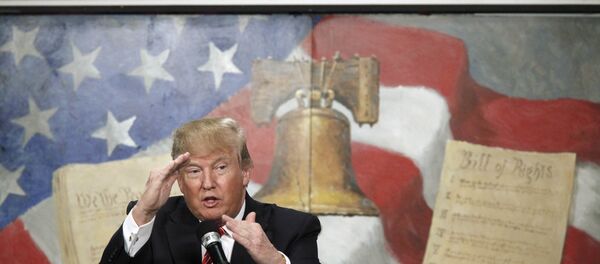 Questions especially arise regarding future economic relations between the UK and the EU, the EU and the US and, of course, the fate of ordinary people,
the Atlantic wrote
.
"EU nationals working in the United Kingdom must wonder how long they can stay, and so must British retirees now enjoying the sun of Spain, Italy, and southern France," the website wrote.
As stated by the media source, one of the main factors behind the outcome of the recent British referendum was the growing wave of migrants and open-door policy of German Chancellor Angela Merkel. Merkel has been facing fierce opposition after declaring Europe's doors open to refugees, precipitating the biggest mass movement of migrants into Europe since the Second World War.
In 2015 alone, over 1.1 million refugees came to Europe, fleeing war and violence in their home countries.
"If any one person drove the United Kingdom out of the European Union, it was Angela Merkel, and her impulsive solo decision in the summer of 2015 to throw open Germany-and then all Europe-to 1.1 million Middle Eastern and North African migrants, with uncountable millions more to come," the article said.
According to official statistics, 630,000 foreign nationals came to Britain in 2015, with the country's population Britain's growing from 57 million in 1990 to 65 million in 2015.
"British population growth is not generally perceived to benefit British-born people. Migration stresses schools, hospitals, and above all, housing," the website noted.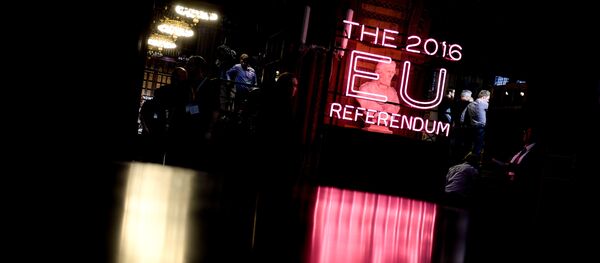 Thus, the referendum can be viewed as a kind of protest against a future in which the Brits feel that they have to face a growing influx of foreigners and even be "crowded out" of their own home country.
According to the results of the referendum which took place on Thursday, 51.9 percent of voters, or 17.4 million people, decided to support Britain's withdrawal from the EU, while about 16.1 million opposed it.
All in all, Brexit raises many questions about the future. "Will London's overheated property market come off the boil? What's the future of the vast industry that finances and insures the commerce of the European continent?" the author asked.
Britain's withdrawal from the EU is also likely to become a serious problem for Americans, as Britain's membership in the Union contributed to prosperous economic relations of the US with the European continent and more positive attitude of Europeans towards the US.
Now, US politicians are becoming increasingly anxious about "the statism and anti-Americanism" which are likely to dominate in an EU without Britain, the author concluded.