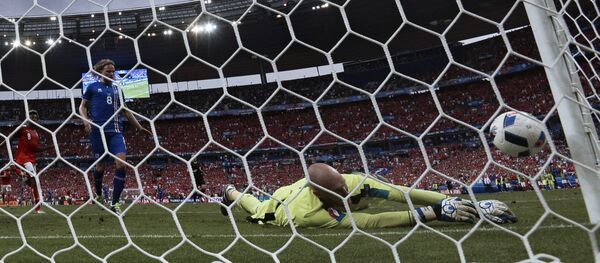 UEFA acted improperly when it ordered goal-line technology from European Championship 2016 sponsor Sony, a rival manufacturer has claimed.
The UK-based Hawk-Eye Ltd. was the first to implement ball-tracking technology at cricket matches in 2001, and since then its products have been used to assist umpires and referees in tennis and football matches. The company was acquired by Japanese firm Sony in 2011.
Sony's Hawk-Eye is one of four competing goal-line technology systems approved for use in professional football by the International Football Association Board. 
The others are German firm GoalControl, which also uses ball tracking, and the GoalRef and Cairos systems, which both use magnetic sensor fields to detect the passage of the ball.
UEFA chose to install Hawk-Eye's products at the ten stadiums which host the Euros in France this summer, but rival company GoalControl provided the technology for the last FIFA World Cup in Brazil.
GoalControl also provides the goal-line technology for France's Ligue 1, in the same stadiums, and says it could have done the job cheaper by using its system. It questions why UEFA chose to use Hawk-Eye.
The company has filed a complaint with Germany's Federal Cartel Office, which deals with restraints of competition that affect Germany. 
GoalControl's lawyer Wolfgang Kau told Sputnik Germany that they think UEFA acted improperly when it awarded the contract to Hawk-Eye.
"We are asking ourselves, why did UEFA do that? Any experienced businessman would use our system, even if they were able to cut costs by 11-12 percent," he said.
GoalControl estimates that using GoalControl would have been eight times cheaper than using Hawk-Eye.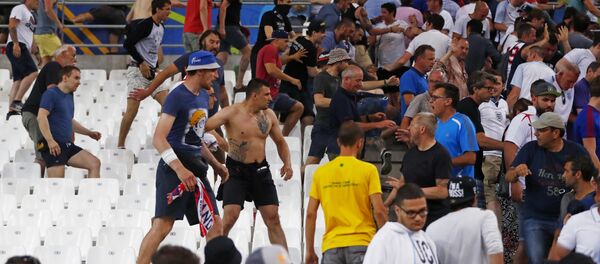 The company complains that
UEFA
has given Sony's company a monopoly across Europe, which does not stop at this year's European Championships.
"We think that UEFA has a monopoly – there are no competitors – and so they should have announced a competition (for tenders). Secondly, UEFA has created a further monopoly for the goal-line technology in all of Europe, because the contract (with Hawk-Eye) is for the European Championships and for the Champions League. All the premier leagues in Europe will therefore install Sony's Hawk-Eye technology."
Kau said that parent company Sony's connection to UEFA, as sponsor of the tournament, has raised GoalControl's suspicions.
"Of course this raises the question straightaway, are there other factors which influenced the decision? We suggest that it is somehow connected to Sony's sponsorship of the Championship. Because why would you voluntarily pay someone more, if you could get the same thing for less money," Kau said.