BEIJING (Sputnik) — Moscow and Beijing closely cooperate in the fields of foreign policy and security, Russian President Vladimir Putin said Saturday at the reception dedicated to the 15th anniversary of the Russia-China Treaty of Good-Neighborliness and Friendly Cooperation.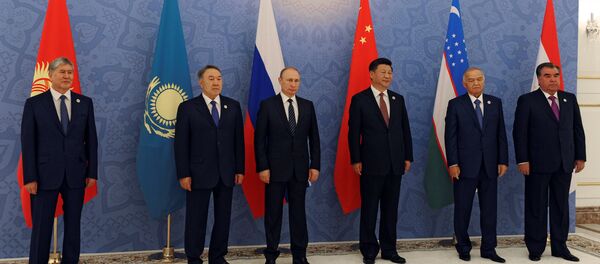 "Russia and China cooperate closely in the fields of foreign policy and security. We have a common approach to a wide range of global and regional issues. The coordination of law enforcement agencies has been strengthening, including in countering the main threat — terrorism," Putin said.
The Russian president also stressed that the agreement became a guideline in the bilateral work of the states.
"We have managed to establish stable trade and economic ties, to create a strategic energy alliance. We are expanding the financial and investment cooperation, boosting cooperation in the field of innovation and high technologies," Putin added.
The Russian governmental delegation headed by President Vladimir Putin is currently on the official visit to China.