According to Professor John Curtice, a political scientist who is currently Professor of Politics at the University of Strathclyde, the petition is unlikely to cause any major political disturbance in the future, let alone lead to another referendum.
The petition, signed by 1.7 million at the time of Professor Curtice statement and 2.6 million people at the time this article was written, calls for the Parliament to "implement a rule that if the remain or leave vote is less than 60% based a turnout less than 75% there should be another referendum."
"How many people voted in favor of Leave? Seventeen million. One million is chicken feed by comparison," Curtice said, referring to number of signatures at the time of the interview.
Thursday's referendum saw 17.4 million votes cast to leave the EU, compared with 16.1 million for remaining part of the bloc, with a turnout of 72.2 per cent.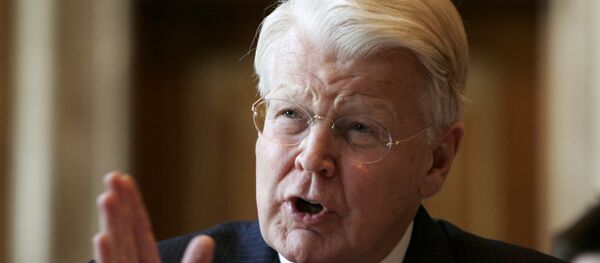 The petition was launched on the UK parliament website almost immediately after the referendum results had been announced on Friday. All petitions that receive over 100,000 signatures must be considered by the UK parliament.
"It's no good people signing the petition now, they should have done it before. Even then, these petitions don't always mean a great deal," Curtice said.
"It has passed the 100,000 mark for it to be debated in Parliament. All that means is that some MPs will say, 'It's a terrible shame', others will say, 'Hallelujah'. Then that's the end of it."
The Brexit referendum, which divided the country in two almost equal parts, caused another petition, calling for London Mayor Sadiq Khan to declare London independent from the UK and join the EU, as the majority of Londoners voted "remain".