Tennis superstar Maria Sharapova is going to begin studying at Harvard Business School in the fall, after having been accepted to the prestigious university in Cambridge, Massachusetts.
Sharapova shared the good news with fans on her Twitter page.
​The academic program is a new direction for Sharapova, who was banned from tennis earlier this month after having tested positive for the recently-banned performance-enhancing drug meldonium during the 2016 Australian Open in January.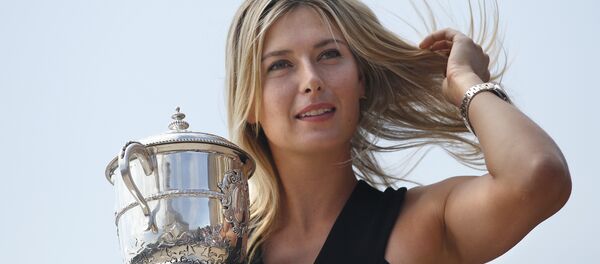 As a result of the International Tennis Federation's (ITF) decision, the player would be allowed to return to professional tennis in January 2018. However, Sharapova, 29, is
appealing
against the verdict in the Court of Arbitration for Sport and may be allowed to return earlier. 
Sharapova, a five-time Grand Slam winner, is not the first tennis superstar to go back to school.
Fellow tennis player Venus Williams completed a Bachelor of Science in Business Administration at Indiana University East in 2015, and also works as a fashion and interior designer.
The seven-time Grand Slam winner, 36, has continued her tennis career and is currently ranked 9th in the world in singles.
If Sharapova needs some advice about life at Harvard, she could turn to retired US tennis player James Blake, who attended Harvard for two years before dropping out to pursue a career in tennis.