MOSCOW (Sputnik) — The Russian Orthodox Church is studying the Pan-Orthodox Council's message and will prepare a response on this issue, a source in the Russian Orthodox Church said Sunday.
"The Russian Orthodox Church studies the Council's message… The reaction format will be determined following the survey of the document by the Russian Orthodox Church," the source told RIA Novosti.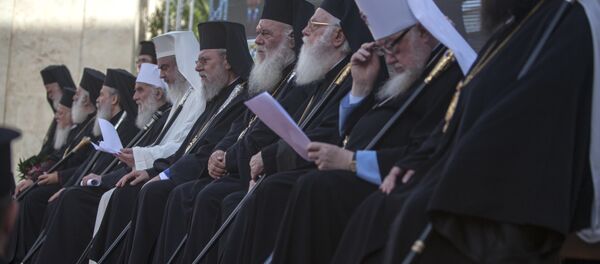 Earlier in the day, the Pan-Orthodox Council released the message, containing the Orthodox Church's views on modern international and religions issues.
Of the 14 national Orthodox churches, four did not attend the Pan-Orthodox Council which took place in Crete on June 20-26, including the Patriarchate of the Russian Orthodox Church, the Georgian and Bulgarian Orthodox Churches, as well as the Greek Orthodox Patriarchate of Antioch and All the East.