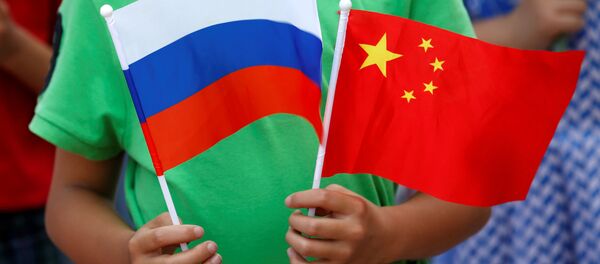 BEIJING (Sputnik) — Russia and China are planning to sign an agreement to launch two projects in the Far East by the beginning of the Eastern Economic Forum (EEF), Russian deputy prime minister and presidential plenipotentiary envoy to the Far Eastern District Yury Trutnev said Sunday.
The second Eastern Economic Forum in the Russian city of Vladivostok is scheduled for September 2-3.
"Now, we aim by September 3 this year, by the beginning of the Eastern Economic Forum to launch the first projects. Today, the Chinese colleagues came up with the figure of 2. They said that the first two projects would be signed during the forum," Trutnev told reporters during his working visit to China.
The projects' content, however, was not disclosed.
On Sunday, Trutnev will attend the annual summit of the World Economic Forum in the Chinese city of Tianjin.