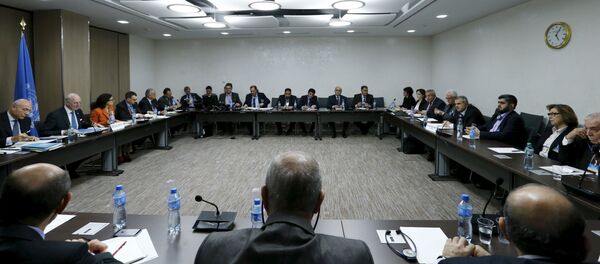 MOSCOW (Sputnik) — Moderate Syrian opposition bloc Syria's Tomorrow is in favor of opening humanitarian corridors for the victims of fighting in the war-torn country, Ahmad Jarba, the head of the faction, said on Monday.
"Of course, reaching a ceasefire as soon as possible is highly desirable. We also would like to see humanitarian corridors created all across Syria to solve humanitarian problems," Jarba said at a meeting with Russian Foreign Minister Sergei Lavrov in Moscow.
The leader of the opposition bloc underscored that the situation in Syria was deteriorating and Russia's contribution to the solution was valuable.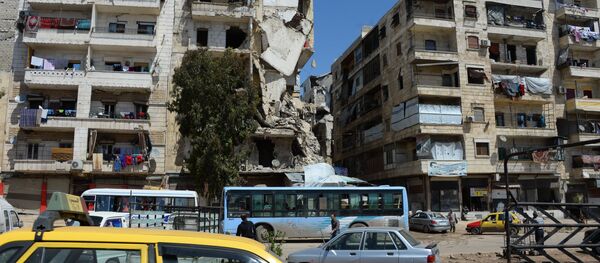 Syria has been mired in civil war since 2011, with numerous opposition factions and Islamic extremist groups fighting government forces, seeking to topple the government of President Bashar Assad.
A ceasefire deal for Syria was worked out by Russia and the United States and took effect on February 27. The cessation of hostilities does not apply to terrorist organizations, such as Daesh and the Nusra Front, both of which are outlawed in many countries including Russia.