The court session began at 10 am GMT in conditions of heightened security. The entrance to the courtroom was guarded by over a dozen armed police and security services officials in civilian clothes. Russian media were not allowed into the courtroom, supposedly due to a lack of space.
A court official told Russia's RIA Novosti news agency that "the hall is very small, there is very little room for the public; we can allow the press into the courtroom only during a break in the proceedings, if one is announced."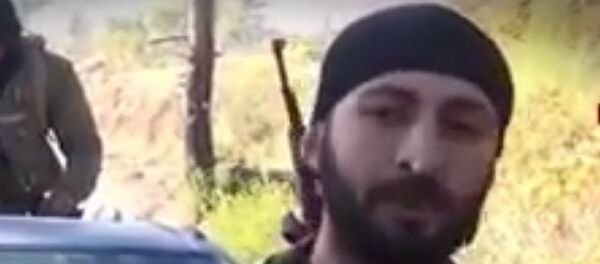 The court has also banned media from disclosing statements by the accused, the official added.
On November 24, 2015, a Turkish F-16 fighter plane shot down a Russian Su-24M bomber jet operating as part of Russia's anti-terrorist mission in northern Syria near the Turkish border. Following the shootdown, Russian pilot Oleg Peshkov successfully ejected from his plane, but was shot and killed as his parachute descended to the ground by armed militia.
Later, Alparslan Celik, a member of the ultra-nationalist militant group Grey Wolves, suspected to be operating in the area, confirmed his involvement in the murder of the Russian pilot. 
In early April, Celik was arrested in Izmir on charges of the criminal possession and carrying of weapons. During the investigation, he claimed that he personally did not shoot Peshkov, and that he told his men not to do so, but that he took responsibility as the commander of the militia group. The prosecutor's office withdrew the charge of murder against Celik due to "insufficient evidence."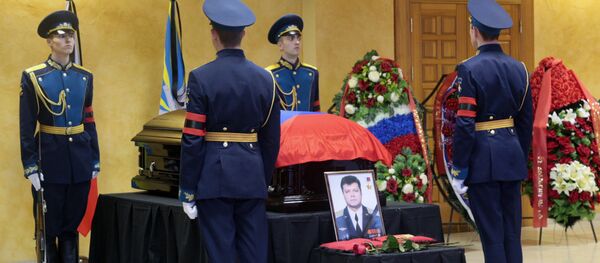 Celik appeared before the court along with a group of six others, detained with him for the criminal possession of weapons; Turkish authorities seized Kalashnikov assault rifles, shotguns and pistols. Celick and his associates face between 5-8 years of imprisonment if the court finds them guilty of the criminal possession of weapons. Celik does not accept the charges, suggesting that the weapons do not belong to him, but to those detained with him, who had also previously fought in Syria.