On Saturday the Beijing-led Asian Infrastructure Investment Bank approved its first four loans for projects worth a total of $509 billion.
The loans will finance the upgrading and expansion of the power network in Bangladesh, an urban redevelopment project in Indonesia, a highway in Pakistan and road improvements in Tajikistan.
"These projects, which span the energy, urban development and transport sectors, will help to bridge the region's critical infrastructure-financing gap and strengthen regional connectivity," AIIB President Jin Liqun said.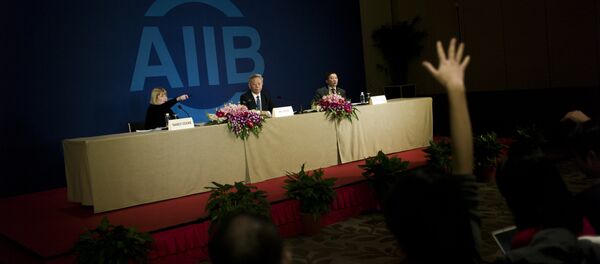 At the AIIB's first annual meeting on Sunday, Chinese Finance Minister Lou Jiwei said that the bank has an advantage over the World Bank and other multilateral development banks because it has a better understanding of the developing world's needs.
Rebecca Chan, a Political commentator for the 21SilkRd, told Radio Sputnik that AIIB will be different from West-led sources of funding.
"The (top three) shareholders of AIIB are China, India and Russia, they are all developing economies and their developmental experiences are crucial to helping other developing nations," Chan said.
"The IMF and the World Bank are tainted by the Washington consensus mindset and to this day, they continue to have developed nations as their top shareholders, very unlike the AIIB, which has 70 per cent of its shareholders from developing nations."
Chan said that the AIIB offers a new mindset for international development, which is focused on the needs of developing countries.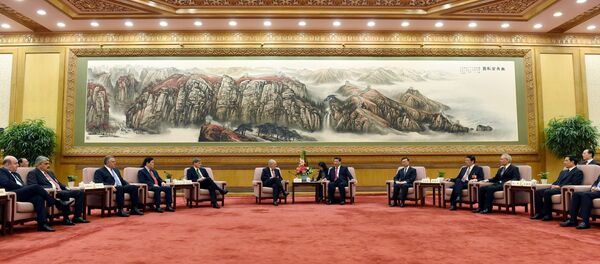 "The AIIB motto is being lean, clean and green, and it will also adopt world-class environmental safeguards."
"Contrast this to the Bretton-Woods institutions, which often pursue agendas which are emphasizing ideological interests that don't really take conditions at the ground level into account, developing nations' needs," she explained.
Chan said that the AIIB is just one of the steps China is taking to secure its future economic prospects as it lessens investment in the US, and itself becomes the largest economy in the world.
"The old days of China recycling the US dollars that it earned through exports into US treasuries are over."
"We have $3 trillion of US treasuries, so Beijing is determined to internationalize the AIIB and with the growing cracks in the US dollar-dominated global financial architecture, the 'One Belt, One Road' initiative that aims to chart a new development course in the Eurasian heartland is a much better way to invest this foreign reserve."