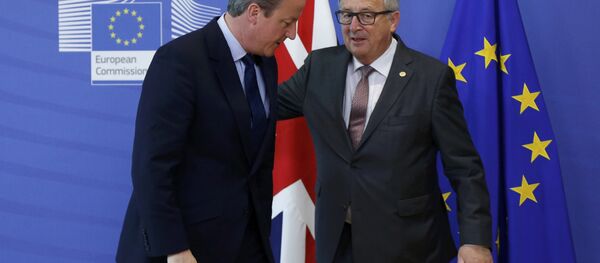 BRUSSELS (Sputnik)
–
The European Union is ready to start divorce procedures with the United Kingdom "even today" but will wait for London to notify Brussels of initiating exit procedures per EU treaties, European Council President Donald Tusk said Tuesday.
"While respecting the UK voters, we also have to respect our treaties, and according to them it is the British government that initiates the process of exit from the EU. This is the only legal way we have," Tusk told reporters.
He urged patience until London activated Article 50 of the Lisbon Treaty triggering a two-year exit process.
"Europe is ready to start the divorce process even today… We have precise procedures, we have ready work planned. But I would like to underline very clearly that without notification from the UK we will not start any negotiations on the divorce process or future relations," Tusk stressed.